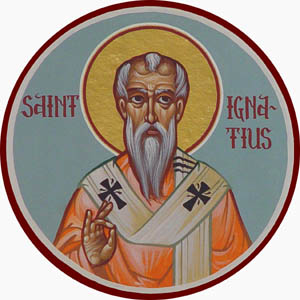 St. Ignatius Lutheran Theological Seminary
A Seminary of the Evangelical Lutheran Diocese of North America– The Evangelical Lutheran Diocese of North America (ELDoNA) is a Christian fellowship body that is committed to upholding historical Christian orthodoxy and the faithful teaching and practice of it. In every aspect of the Church we strive to observe all that Jesus Christ has commanded; and we firmly maintain that the Lutheran Confessions are a faithful and invaluable exposition of God's holy teachings.
Beneficial Links
The following links are not owned or maintained by ELDoNA in any way. However, we regard these websites as having beneficial content, and recommend reading them.

Augustana Ministerium
A pastoral association formed to preserve and promote Lutheran pastors and a distinctively Lutheran Ministery of Word and Sacrament to Lutheran congregations.
Repristination Press
A Publishing House for Confessional Lutherans– Repristination Press was started in Fort Wayne, Indiana in June of 1993, beginning publication with several books by Wilhelm Loehe, Charles Porterfield Krauth, and other works by 19th century Lutheran theologians. Over time, Repristination Press has become a leading publisher of English translations 16th and 17th century Lutheran theology, including works by Johann Gerhard, Nicolaus Hunnius, David Chytraeus, and J.A. Quenstedt.
The Center for the Study of Lutheran Orthodoxy
The Center for the Study of Lutheran Orthodoxy was established in 2002 to support the publication of translations of books written by Lutheran theologians of the Age of Orthodoxy (1580–1713).